When I first heard about "Grown-ish," Freeform's new spinoff of the ABC hit "Black-ish," I was excited to see a teenage black girl on TV in the same phase of her life that I find myself in now. Zoey Johnson and I have a few important things in common: We are both reluctant big sisters, college freshmen and black girls on the cusp of adulthood.
In the last few years, television viewers have been introduced to many black women on television, but Zoey is something different: a black girl on the precipice of womanhood, still figuring out what it means to be grown. "Grown-ish" approaches youth culture with a fresh and excitable energy, shedding a sweet comic light on a college campus and the people who inhabit it. It gets a lot of things about young adulthood right. Sex is not one of them.
Sex is not off-limits on "Grown-ish," but it is normally referenced through offhand remarks. Within the first few episodes, Zoey, who enters the spinoff as a sexually inexperienced social butterfly, finds herself in love and has sex for the first time.
In Episode 5 of "Grown-ish," titled "C.R.E.A.M (Cash Rules Everything Around Me)," the question of Zoey's virginity is formally addressed. With its trademark fast pace, "Grown-ish" alludes to Zoey's romantic and sexual interests leading up to her "first time," by allowing her romantic whimsy to guide the show. But, even when she "loses" her virginity, the writing doesn't account for her previous apprehension or any of her interest in having sex at that particular time. "It" just happens.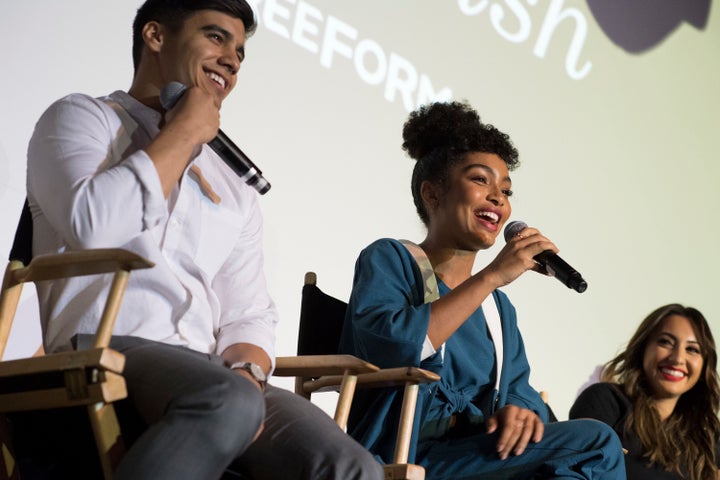 Virginity and sexual initiation plotlines are common in television for and about young adults. Shows like "The Secret Life of the American Teenager" and "Gossip Girl" capitalized on the cultural obsession with the sexual lives of teens; the latter famously branded itself as "every parent's nightmare." These stories typically follow adolescent girls, who, overwhelmed by expectations, trivialized desires and sexual frustration, find themselves facing the decision to "do it" for the first time. Despite the supposed universality of virginity loss as a coming-of-age trope, these plotlines typically feature straight white girls. It is rare that shows about teenagers explore the burgeoning sexualities of black teenage girls.
The current renaissance of black-helmed TV projects, ushered in by ratings powerhouses like "Scandal" and "How to Get Away with Murder" and prestige projects like "Insecure" and "Queen Sugar," has begun to change the landscape of what TV can be and do. But while shows with adult black women flourish, media featuring teenage and 20-something black girls remain limited. Shows about powerful, assertive black women who embrace their sexualities are important, but we have yet to see shows about the girls who become Annalise Keatings, Olivia Popes and Nova Bordelons.
There are, however, a few bright spots, examples of how television can do justice to the complex experiences of young black women like Zoey and me. The British comedy "Chewing Gum," written and directed by lead actress Michaela Coel, constructs a world around the earnest and comically desperate Tracey, a black virgin struggling to make sense of relationships, religion and sexuality. The show offers a raw and humorous account of desire, desperation and sexual awkwardness, ideas that young black women are rarely allowed to explore on TV. Tracey is unafraid to be complicated, making her a uniquely triumphant character, despite her many messy and failed sexual pursuits.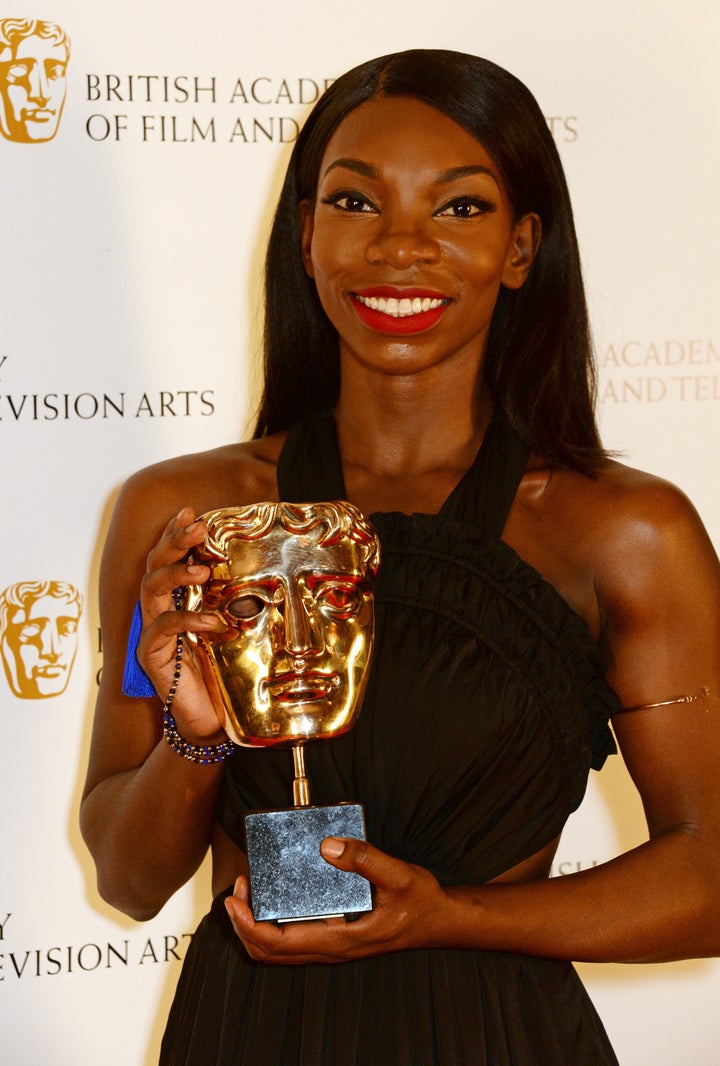 On the other end of the spectrum, in the Netflix reboot of the iconic Canadian teen series, "Degrassi: Next Class," the show's sole black female character, Shay (Reiya Downs), traverses the landscape of sexual anxiety and repression. Shay's parents push her to focus on school, and to avoid conflict with them she turns down a date with a guy she likes. Later, when she rekindles her relationship with him, she finds herself in uncharted territory, worried that he expects sex now that they are a couple. Upon entering her first relationship, she is forced to confront her own discomfort with sexual expectations and learns to communicate with her partner, a skill she carries into her platonic relationships as well.
On "Grown-ish," this expectation of sex in relationships is explored in a very different way. As of the first season, Zoey has entertained three love interests: Aaron, Luca and Cash. Of the three, Zoey's relationship with Cash is the only one to have materialized into an exclusive relationship and sex. Cash, a star college athlete, regards his girlfriend's virginity as being "good for his brand." At one point he goes as far as to emphasize and defend her sexual "purity" on his social media account. Ultimately, though, the show misses the opportunity to meaningfully explore and challenge the gender and racial implications of Zoey's supposed sexual innocence. Less than a full season in, "Grown-ish" is still in its infancy, and I hope that later episodes will approach the topic of sex with more nuance.
With "Grown-ish," "Chewing Gum," and "Degrassi: Next Class," we're beginning to see a fuller image of the journey from girlhood to womanhood and the role that sexuality can play in this journey. These shows offer an image of black female sexuality that leaves room for awkwardness, confusion, humor, immaturity and naïveté. These characteristics are rarely afforded to black youth in a culture that has distorted our bodies and inner lives for centuries and that demands that black children grow up so much faster than their white peers.
As their black teen girl characters fumble, these dramas challenge us to reconsider whether sexual experience ought to be a prerequisite for substantive growth at all. They call us to prioritize the inner lives of young people who are not yet women, but no longer girls. They are building worlds where black teenage girls and young women can figure out who they are and what they want. What those young women discover ― and what viewers get to watch them learn ― is that they are less concerned about losing anything as precarious as virginity, and more concerned about losing themselves.
Jordan McDonald is a writer, editor and organizer studying history at Dartmouth College.
CORRECTION: An earlier version of this article mischaracterized "Black-ish" as a Freeform show. "Black-ish" is broadcast on ABC.