It was just like a movie.
Actress Emily Blunt opened up to People about how she met and fell in love with husband John Krasinski.
According to Blunt, she was sitting in a restaurant with her friend, enjoying her single-lady status, when the man of her dreams came sauntering in.
"We were discussing how much I was enjoying being single. And then [my friend] goes, 'Oh, my God, there's my friend John.' And that was it," the "A Quiet Place" actress told People Thursday.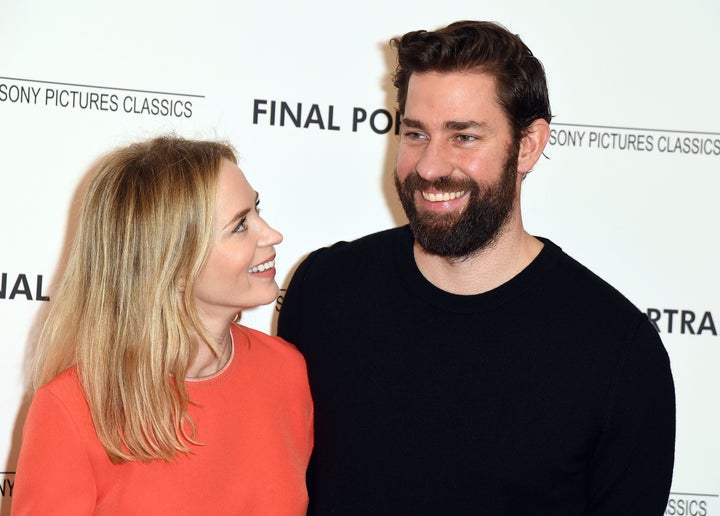 And when it came to Krasinski — who recently said Blunt "gets me more than anyone else has ever gotten me" (swoon!) — he was quick to put a ring on it.
"We were engaged within 10 months, but I think we probably knew before that," Blunt said.
Aw, how sweet! But we're hoping no one sends this story to a certain customs agent in London!