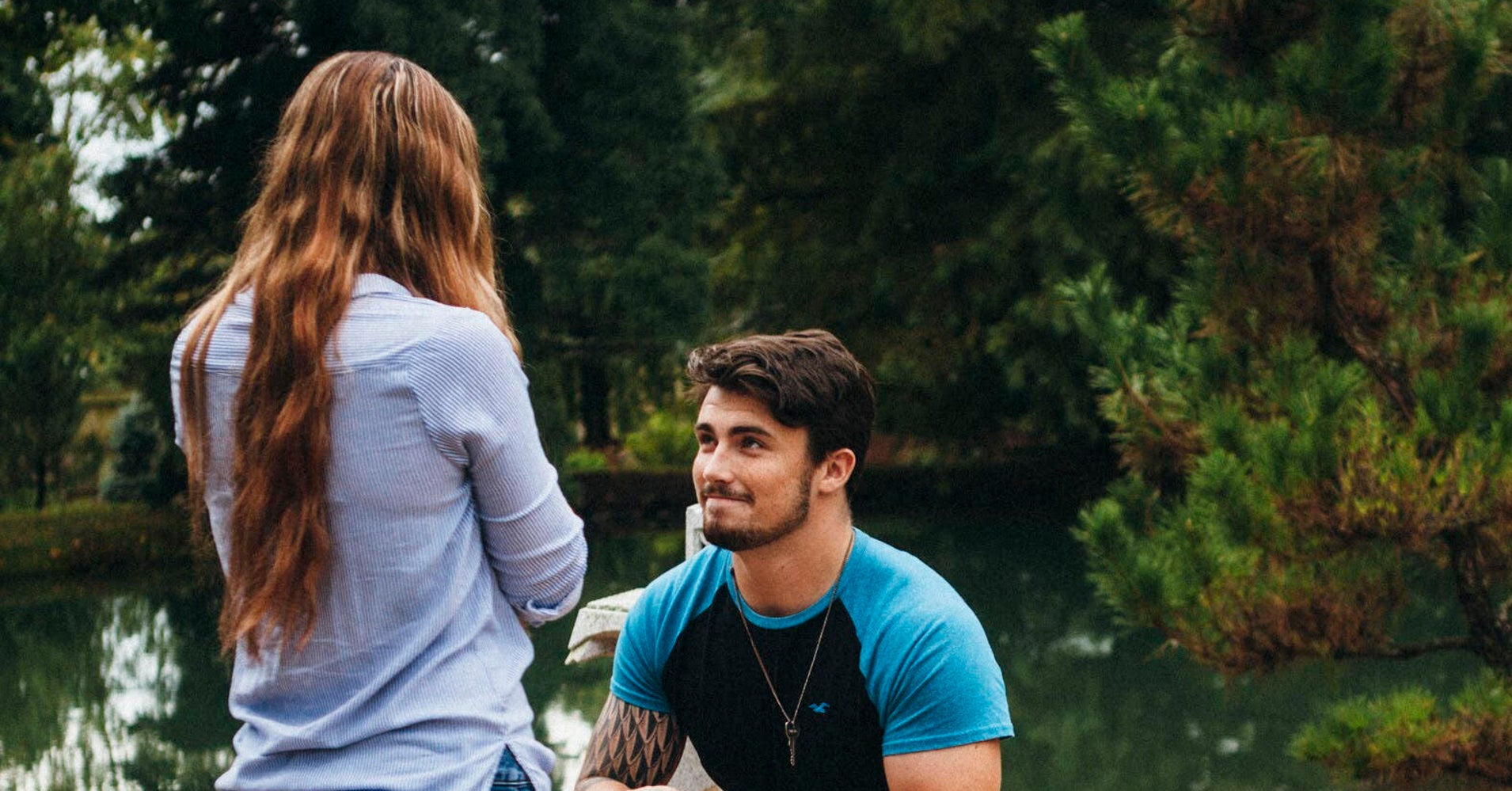 Victoria Higgins wants you to know that she's not a jealous psychopath, she's just a writer who needed to meet a deadline.
The 22-year-old Missouri State University senior writes a weekly column for The Odyssey, a website that posts blogs targeted to various colleges and universities.
Last week, she was suffering writer's block until she remembered a conversation she had with a friend a week or so earlier.
"A friend of mine whose boyfriend's dad died when he was in high school said she wished she could have loved and supported him when that happened," Higgins told HuffPost. 
Higgins, who is engaged to be married in May to her boyfriend Brandon, mentioned she wishes she had been able to attend prom with him back in high school.
"I grew up in a small town. There was maybe a 100 people at prom," she said. "Prom sucked."
Higgins turned that germ of an idea into a now-viral post titled, "You May Have Worn The Prom Dress With Him, But I Get To Wear The Wedding Dress."
Higgins said she wrote the post in the character of an engaged woman speaking to her fiance's high school girlfriend.
This excerpt will give you a hint about the tone of the piece:
"You thought that you would marry your boyfriend and you thought that everything would work out how you had always imagined. I don't blame you though. He's great. You wanted everything with him, but you were just not right for him.

I wish I could say that I am sorry it didn't work out for you, but I can't. I can't because he is mine now, and I get to cherish him forever. You didn't do that right, and you were not meant to be together. You will find someone too, but I am happy that you were not the one for him."
Higgins explains that she didn't write the piece from her direct life, but was merely putting herself in the mindset of a woman who might feel this way.
"It's not directly from me," she said. "I was trying to reach a certain group and things they can relate to."
The blog was posted Tuesday night, and Higgins says it was well received by the Missouri State University group it targeted. 
But things changed after it was posted on the main Odyssey page. "People didn't understand it and it turned into hate," she said.
The article inspired a lot of criticism on Twitter:
Higgins said she was unprepared for the reaction.
"There's been an insane amount of cyberbullying," she said. "If I didn't have a support system, I couldn't take it."
The worst part, she said, is how people have gone after her boyfriend.
"People are messaging him saying, 'Run for the hills,'" she said. "He's not doing good, but he knows who I am, not what the internet is saying."
Although Higgins insists the article isn't a diary from her life, she admits she may not have added enough context or explanation in her rush to make a deadline.
Still, she says there are women who do relate to her blog, and they have a right to feel the way they do.
"Just because someone doesn't feel the way you do, doesn't mean they're psycho," she said. "That's why I haven't taken the article down."